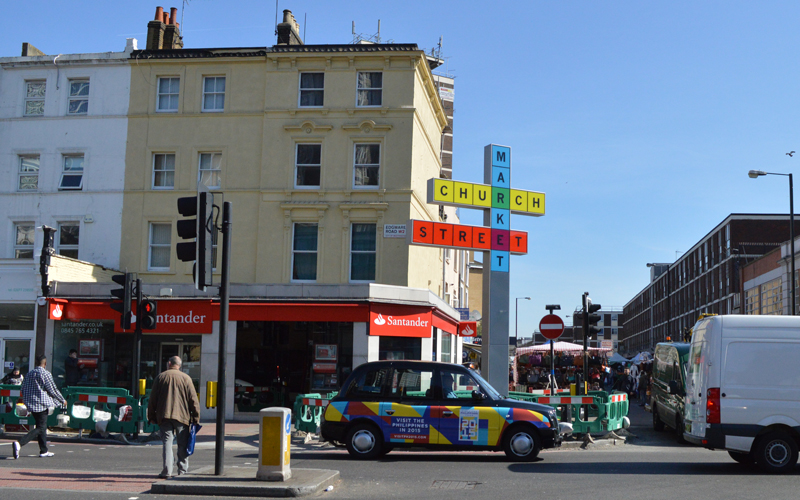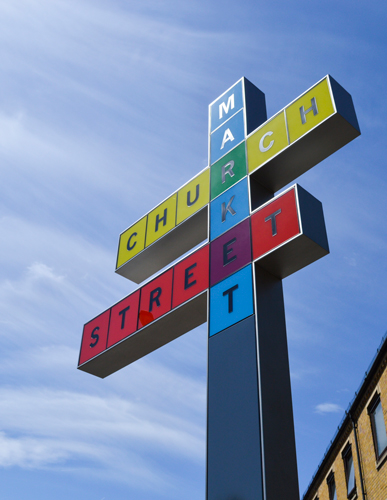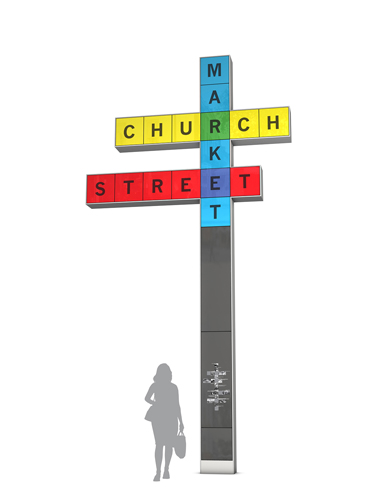 Church Street Market Threshold Markers
Westminster City Council & PDT
Church Street is situated just off Edgware Road and Lisson Grove between Marylebone and Paddington in central London. It hosts a long standing daily street market and is home to a large number of well established antique shops and Alfie's Antiques Market.
Westminster City Council and Paddington Development Trust approached Lacock Gullam to get involved with a proposal to create new Threshold Markers to announce the market at both ends of the street. The brief and final design were developed in partnership with a local stakeholder working group.
The aim was to come up with a design that would reflect the vibrant nature of the street market and at the same time draw some influence from the modernist nature of the antiques sold by the local shops at the Lisson Grove end.
The purpose of the signs is to create visual landmarks highlighting the presence of the market. Wayfinding information for the area is provided by the Legible London signs, also developed by Lacock Gullam, that are situated near either end of the market.
The signs also act as a signifier of Westminster City Council's commitment to ongoing support of the market and the major regeneration and renewal projects they have planned for the area.
The project has also initiated new street name signs at the entrances that highlight the differing activity at the opposite ends. As part of the works the paving and crossings have been upgraded at the Edgware Road entrance.
The internally illuminated signs, constructed from stainless steel, vitreous enamel and toughened glass, are connected to Westminster's smart lighting system so can be switched on and off remotely via an app.
Lacock Gullam has further developed and evolved the playful crossword design to create a new logo and identity for use in promoting the market.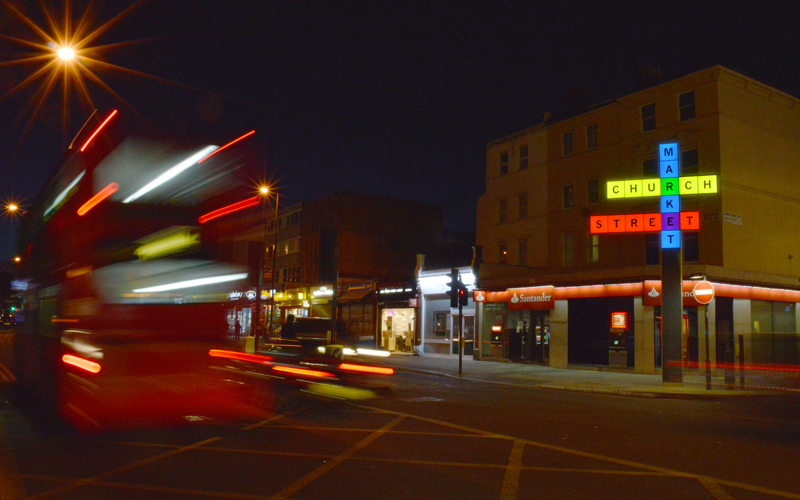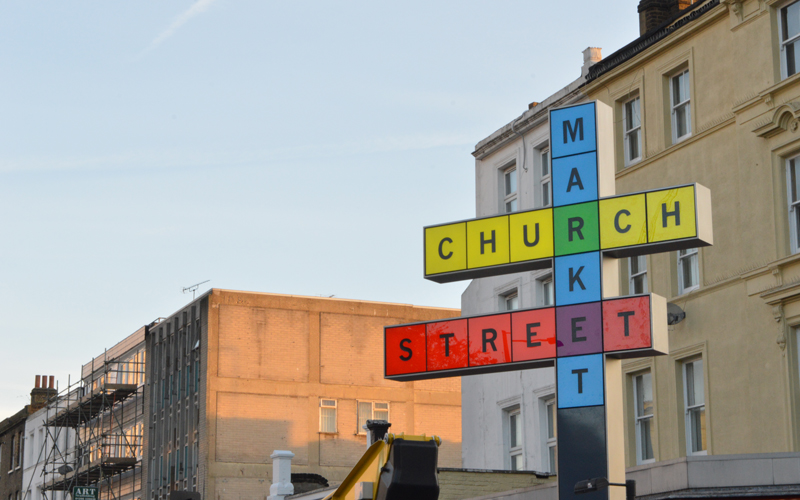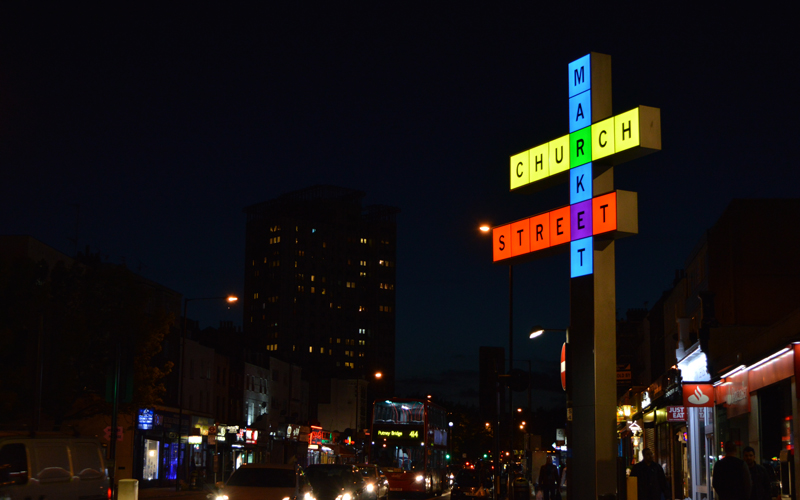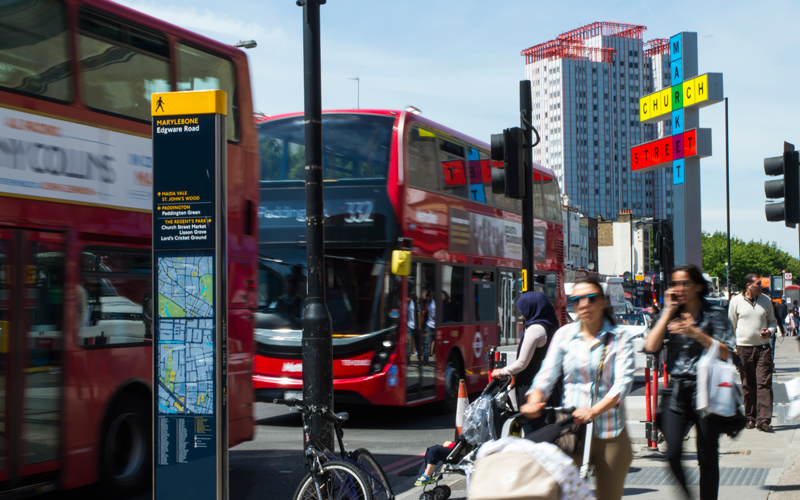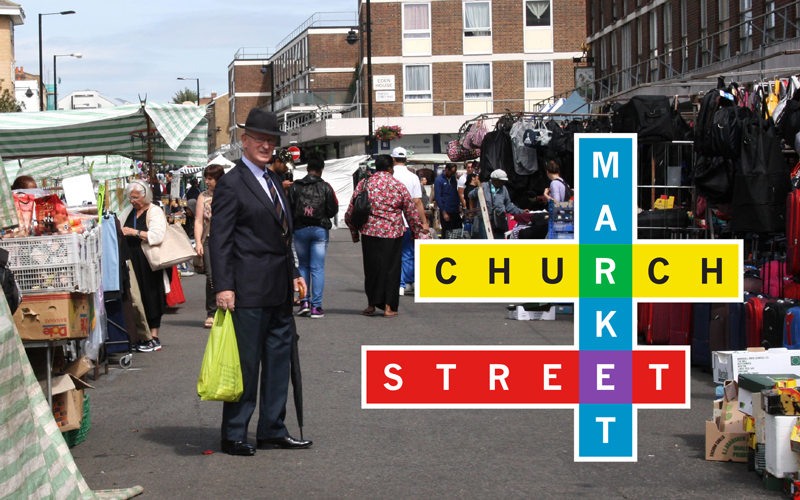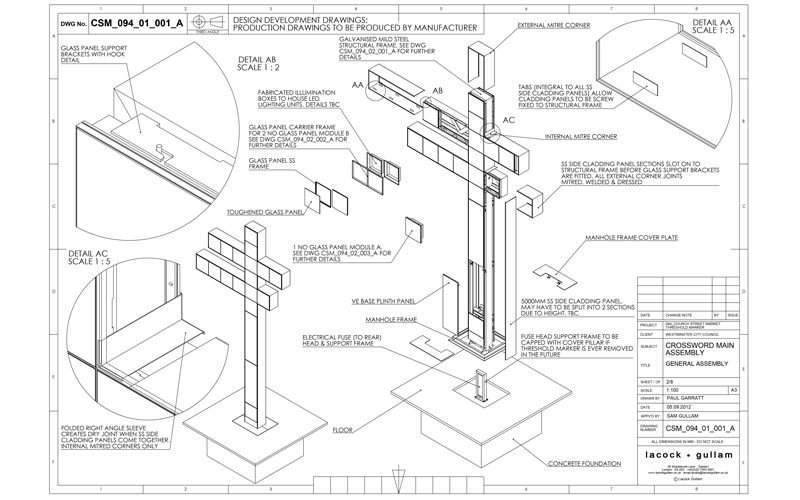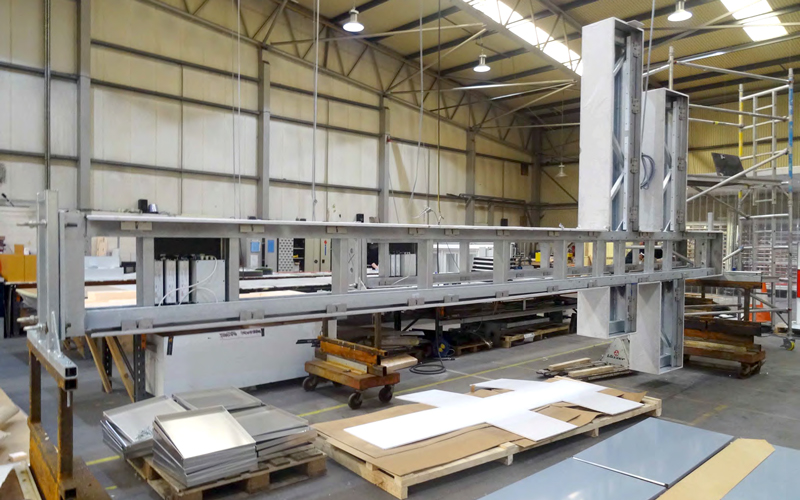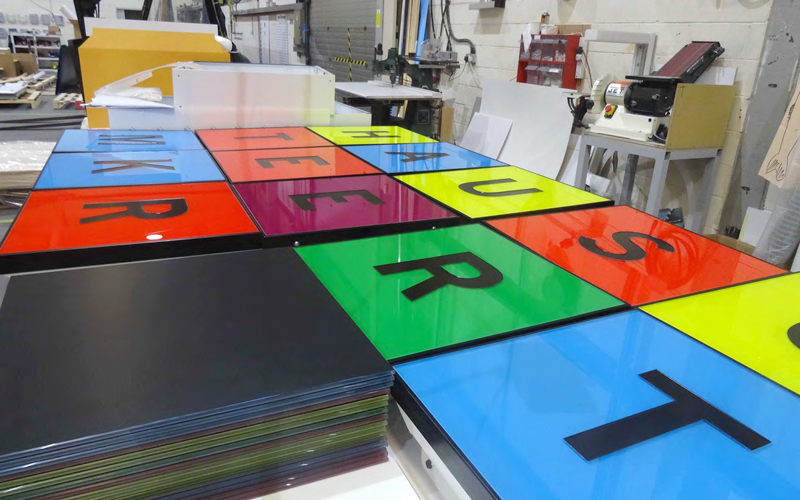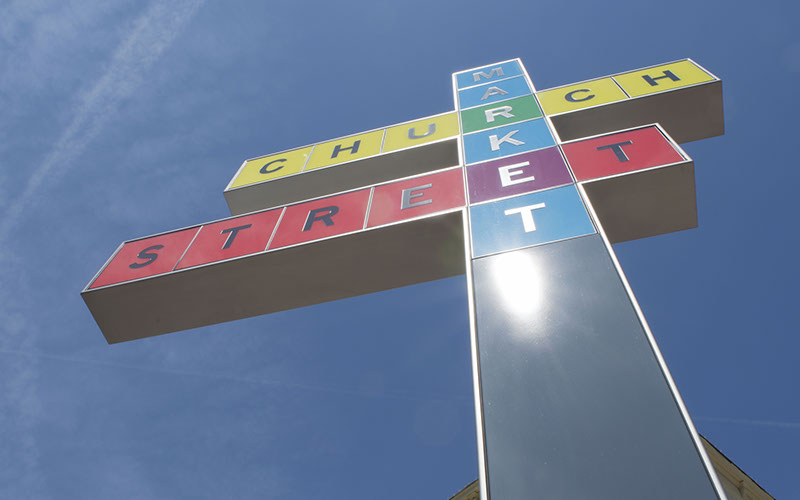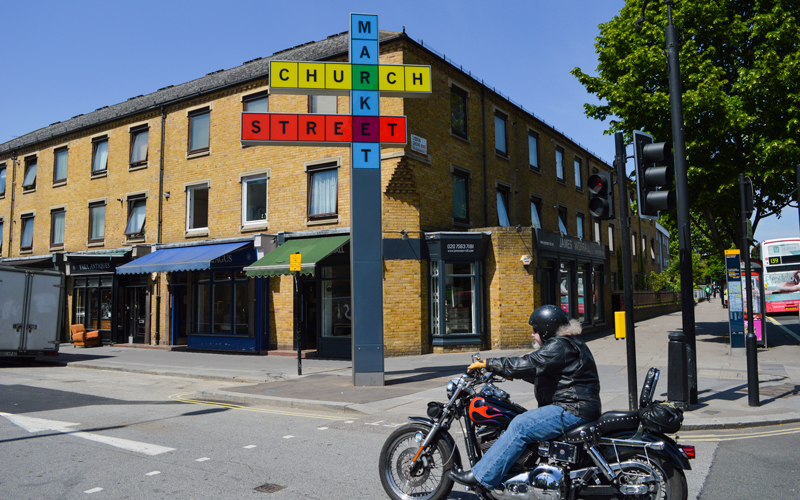 Back to top
Copyright © Lacock Gullam 2016